Referee Section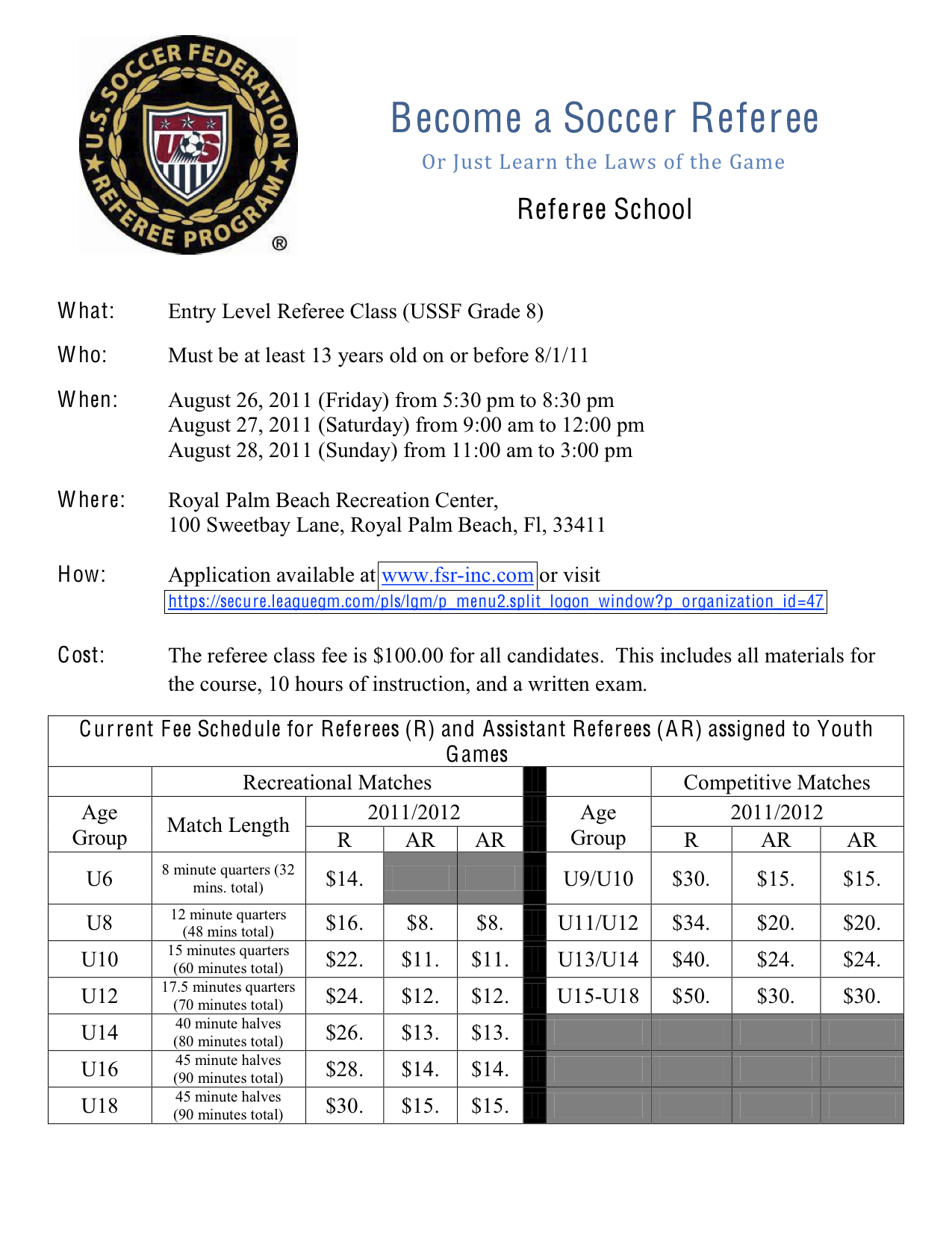 Royal Palm Beach is the primary youth soccer provider for the residents of Royal Palm Beach and the surrounding areas.

In accordance with FYSA, US Soccer, and FSR we utilize only USSF Certified Referees to enforce the laws of the game (Law 5).

If you are a Certified Referee or you are interested in becoming a Referee, please contact our Referee Assignor, Shenoy Raghuraj at

refassignor@att.net

.